Rustfree Sheetmetal / Rare Option Parts / Exotic Performance Parts / Project Cars
Whatever you need, we'd like to find it for you!!!!!!!!!!!!!!!!!!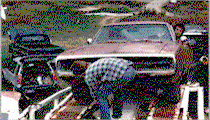 In 30 years of chasing parts for personal projects and customers, we've developed a large supplier base.
We have trusted, reliable contacts in most states and provinces, and several countries for any type of vehicle.
Parts are shipped direct to you, when possible, for freight and time savings.
All parts carry a good as description satisfaction guarantee (ship and handling costs excluded)
Parts we buy for you are SERIOUSLY inspected and any problem areas described in detail, agreed on all around before we'd waste our time/money or yours on them.
*any shipping damage claims must be filed with shipper
We'll find your needed parts,as quickly, as close, in the best shape possible, for your best price.
PLEASE INCLUDE: LOCATION, ZIP and PHONE NUMBERS IN ALL REQUESTS!
HINT:Don't leave it to the last minute or cut your old parts up until new ones arrive.
WHAT ARE YOU NEEDING TODAY?
SEND YOUR WANTS LIST,CONDITION REQUIRED,WE'LL GET BACK WITH PRICING ASAP.(See used parts/order info for more)
SEND now*
( to USED PARTS / ORDER INFO )

Links were updated November 2015